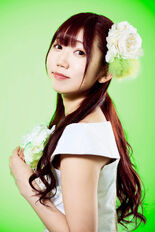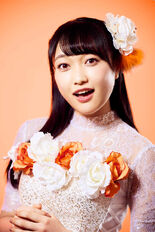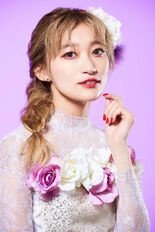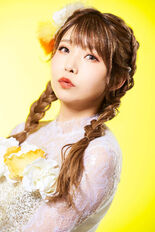 Hello! こんにちは!
I'm Lily, but you can call me Shion. You'll most likely know me for my big obsession with anything Japanese, The Sims 4, the Titan Academy Series or Ant & Dec. I'm currently in the middle of looking for new J-Pop + K-Pop girl groups to like - if you have any recommendations, please tell me! My recent favourites are i☆Ris, NiziU, Wasuta, WUG, RGR, Aqours, =LOVE and ≠ME. For K-Pop, mostly groups from JYP (TWICE + ITZY) and starting to stan IZ*ONE (better late than never), and BP. .
So I'm gonna talk about how I got into i☆Ris in the first place. Like a lot of people, I heard of them through PriPara. I discovered PriPara when I was around 9, but didn't really watch it through until I was 11 or 12. Though, in those couple of years, I listened to Make it! a lot. I mean a lot. After a while I found out that the song was sung by i☆Ris, and I searched them up into YouTube. I remember the first video I watched was the dance video for Re:Call. I think that was around the middle of 2018. All the way until the end of 2019, I constantly listened to songs like Make it!, Re:Call, §Rainbow, and Bright Fantasy. It was at the end of 2019 when I started to get "into them more". I decided to look into their discography and listen to as many songs as I could. I remember getting attached to Arien Hodo Fever, DIVE TO LIVE and any songs from the 5th Live Tour as it was posted on YouTube and I watched it almost daily. Shall we☆Carnival releasing in March 2020 made me like them even more, and rightly so. It was around April 2020, when I was bored and happened to stumble upon this wiki. I edited once. Twice. And boom! I was obsessed xD Color coding and researching every i☆Ris song helped me become a super-fan. I'm known for it amongst my close family + friends.
}
Favourites within i☆Ris




• Ant & Dec (WIP)
• Love Live Color Codes Wiki
• ≠ME Wiki
...And probably more to come in the future!!